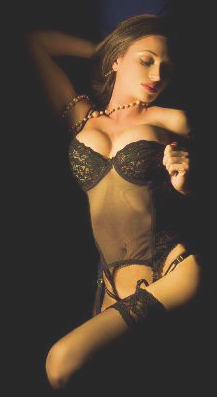 Male strippers and Female strippers, kissagrams, stripagrams and strippergrams. Ask about our hilarious roly-poly kissergrams and stripagrams. All occasions and venues are catered for - from gala ball and prom nights to private house parties; restaurants, bars, clubs wherever you're partying with your birthday parties, homecomings, hen parties and stag parties, leaving functions, civil ceremonies, etc.
We cover all of England, Wales, and Scotland with our specialised Adult Entertainment Nights and hen and stag shows; topless waitressess and g-string waiters, butlers in the buff; hostesses and croupiers; dance troupes; lap dancers, table dancers and pole dancers.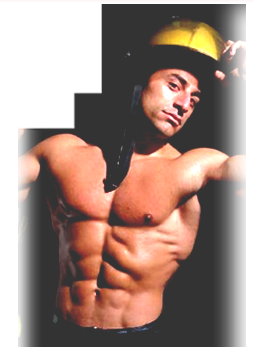 Recommended, Outstanding Stripper in Kent, Surrey, South London Berkshire, Sussex, Essex, Hertfordshire, Wiltshire, Oxfordshire, Dorset and Hampshire for stripagram.biz is Brooke!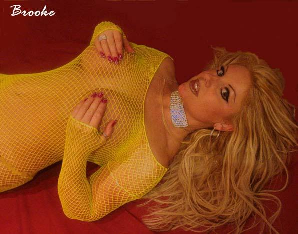 To book our stripper of the month call 07740 082480 anytime...
RECRUITMENT COUNTIES OF THE MONTH ARE HAMPSHIRE, DORSET & BERKSHIRE.
SO WE'RE CALLING ALL TOTTIE AND TALENT WHO WANT TO BE STRIPPERS IN HAMPSHIRE, DORSET WILTSHIRE AND BERKSHIRE TO CALL 07740 082 480 FOR FULL JOB DETAILS. EXPERIENCE ISN'T NECESSARY AS TRAINING IS PROVIDED.
SO IF YOU LIVE IN AND ARE A STRIPPER IN HAMPSHIRE, DORSET, WILTSHIRE, SOMERSET, SURREY, BERKSHIRE, OR OXFORDSHIRE OR YOU WANT TO BE A STRIPAGRAM IN SURREY OR KENT AND YOU'RE CONFIDENT, ATTRACTIVE AND RELIABILE WITH TRANSPORT.
To book a stripper in London, South England call 02084198450 for a stripper in Birmingham, Midlands call 01216959024 for a stripper in Leeds North England call 01132089831 for a stripper in Manchester North West 01614522998
OR, OF COURSE, IF YOU FANCY A CAREER CHANGE THEN YOU CAN CALL OR SEND AN EMAIL
DON'T MISS OUT ON YOUR PARTY STRIPPERS BECAUSE OF THE CREDIT CRUNCH!
We've got a range of ready-made or custom-built packages for you and we can quickly and easily organise one or more of our fantasic fully-trained and experienced strippers to perform for you. We've a range of budgets too so that there will be something for to suit everyone. Remember that we ensure our phones are being answered from 9.30am through till 11.00pm. Speak to you soon.
BEAT THE CREDIT CRUNCH BY WORKING FOR US!
We're looking for Strippers at the moment in the Scotland, Gloucestershire and North Wales. So if you think that you've got what it takes then look for further details in our JOIN OUR AGENCY section or give us a call at any time for a chat.
KEEP THAT FEEDBACK COMING and I will find time to put your opinions online. So if you've booked with us or have seen one of our strippers or strippergrams performing then please let us know what you thought at info@stripagram.biz marking the subject 'feedback'. Thanking you in anticipation ...

Stripagram.biz Has a PCI DSS (Payment Card Industry Data Security Standards) CERTFICIATE.

You can pay over the phone on a credit or debit card with peace of mind with us. We take every possible security precaution and we are certifcated as proof of this. We are the only stripagram agency that have taken the necessary security provisions to be awarded the PCIDSS certificate.
We provide Ladies Night and Gentlemans Evening Strippers, Manchester, Bournemouth, Birmingham, West Midlands, Glasgow, and Edinburgh, Stripagram Bristol, Bath, Avon, Wakefield, Stripper Leeds, Portsmouth, Sunderland, Middlesbrough, 07740082480 Roly Poly Stripogram Harrogate, Halifax, Newcastle, Barnsley, Blackburn, Bolton, Stripper in Lancashire, 07740082480 Dragqueen, in Cheltenham, Gloucestershire, Andover, Hampshire, Strippers Banbury, Abbingdon, Oxfordshire, Swindon, Wiltshire, Devizes, Salisbury, Taunton, Somerset, Bridgewater, Plymouth, Topless Stripper In Exeter, Devon, Torquay, Kissagrams and Stripagrams in Wembley, Londonbridge, Croydon, Bromley, Ilford, Richmond, Wandsworth, 07740082480 Stripper in Canterbury, Maidstone, Dover, Kent, Eastbourne, Tonbridge, Luton, Milton Keynes, Northamptonshire, Kissograms in Watford, Stevenage, Herts, Mr Boombastick Male Stripper Poplar, Kingston on Thames, Enfield, Hertford, Harlow, Basildon, Chelmsford, Essex, Southend, 07740082480 Stripogram in Dewsbury, Sheffield, South Yorkshire, Rotherham, Bradford, Doncaster, Hull, Scunthorpe, Gross a gram in Lincolnshire, Grimsby, Sexy Buff Butlers in Walsall, West Bromwich, Wolverhampton, Birmingham, Stoke on Trent, Staffordshire, Male Strippers in Yorkshire, Huddersfield, Darlington, County Durham, 07740082480 Busty Dancer in Rochdale, Burnley, Blackpool, Lancashire, Warrington, St Helens, Female Strippers in St Albans, Aylesbury, Buckinghamshire, High Wycombe, 07740082480 Big girls, Dorchester, Weymouth, Dorset, Stag night Stripper Southampton, Winchester, College Boy Male stripper Brighton, Worthing, Chichester, Nude Party girls Stripper Bognor Regis, West Sussex, Stratford on Avon, Worcestershire, Stripper in Coventry, Rugby,Warwickshire, Strippogram in Burton on Trent, Derbyshire, Chesterfield, Ashbourne, Buxton, Newark on Trent, 07740082480 Fat BBW Roly Poly stripper Mansfield, Retford, Nottinghamshire, 07740082480 Fit girl strippers Liverpool, Merseyside, Zacc Harvey, Birkenhead, Southport, Wirral, Chester, Lloyd, Wigan, Roly Poly Kissograms Strippergrams Oldham, Stockport, Bury, Stripper Croydon, Esher, Barking Harrow Enfield, Male Strippers Wimbledon, Uxbridge, Northolt, Tower Bridge EC!, W1 EC3 Rumpshaker for Hen Night Male stripper in Hammersmith, Fulham, Chelsea, Greater London, Strip o gram in Guildford, Dorking, Surrey, Strippers in Cardiff, Swansea, Newport, Wales, Monmouthshire, Entertainment Herefordshire, Hunky Males Strippers in Enfield, Ilford, Rainham, Colchester, Southend, Ipswich, Suffolk, Basingstoke, Alton, Hants, Farnham, Aldershot, Fit Misswhiplash, Norwich Norfolk, Peterborough Cambridgeshire, North Wales, Wrexham, All Adultenterainment Northamptonshire Leicestershire Strip Loughborough, Luton Bedfordshire, Hen Night Entertainer Reading, Berkshire, Wokingham, Newbury, Butlers in the Buff, Slough, Stag Entertainer in Telford, Shropshire, Shrewsbury, Ludlow, Male And Female Dance Troupes Bucks Night Nude Strippers in Brentford, Edgeware Hounslow, Stratford, Roly poly stripper in Bromley, Crawley, Horsham, Sussex, Eastbourne, Drag Artistes, Topless Strip Dancers in Llandudno, North Wales, Bangor, Fit Sexy Hunky waiters Short Notice, 07740082480 Hen Night Strippergram Northtwich, Crewe, Cheshire, Macclesfield, Last minute Stripper bookings taken for Walsall, Litchfield, Cradley Heath, Sutton Coldfield, Halesowen, Solihull, 07740082480 Big Black Roly Poly Stripper Leicester Derby Coventry Worcester Nuneaton Walsall 07740082480 stripagram in Cannock, Kidderminster, Warwick, Nuneaton, Coventry Strippers in Tamworth, Utoxiter, Stafford, Burton upon Trent, Newark Loughborough 07740082480 Stripper West Bromwich Albrighton Codsall Wolverhampton, Uttoxeter Derby,